The useful medicinal crop Keshia Liwd Oval.
Posted by

Aksh

on

Friday, 11 September 2015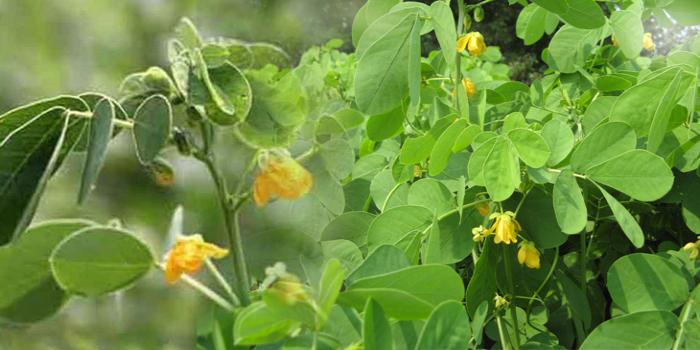 Cirota or Ckramrd of India can be seen all in all provinces. Farm-barns, plains, roadside and found in abundance in forests in this plant is full of many medicinal properties, although it is considered a weed not less. Its botanical name is Kessia Torah. Ckvd the Pvadh, Pmad, Pwar, Jkvd etc. is called by names. Ckramrd Sanskritised. Hindi-Pvadh, Pwar, Ckvd. Takla Marathi. Kuvadion Gujrati-. Chakunda Bangla-. Tagris Telugu-. Tgre Tamil-. Mlyalm- wax. Frsi- Sboya with. Keshia Liwd Inglis- Oval.
And when the first shots of the rainy season and in the summer the plant grows itself, which dries to form a space is empty, he filled with green grass and plants are Pvadh. Counting the size of its leaves and consists of three pairs Hankiski beans are thin and round.
Uganen Ckramrd for the particular type of climate or soil does not need it often plant it grows its own foliage as the leaves are Matthey. This is similar to a plant and which is called cassia occidentalis or Negro coffee. The plant cycle is slightly smaller than men and the beans are thin and round. It is very beneficial for cough, so it means cassia occidentalis racy (cough) is called the enemy.
For its cultivation requires neither capital nor for any costs Ckramrd Uganen the seeds in the field is Bker does not require any type of fertilizer
Use
Use the leaves as a vegetable in tribal areas and it is believed that it is also highly nutritious vegetables and cooked as a vegetable in the aboriginal kitchen and eaten with great relish.
 Opal lumbar, Ckvd boil pimples, cough, asthma and maternity is a panacea for the disease of malabar nut. Leprosy Mmiri and penny helps remove grass and blood purification is used in Vrahi,
 Ringworm scabies and itching of the problem, the Cirota crushed seeds in water and apply on diseased organs benefit.
When jaundice Dang Gujarat herbal decoction of leaves and seeds of Cirota knowledgeable patient is delivering. About 50 grams of leaves in 2 cups water is boiled, the water would be left if a cup is filter it to patients. Supposedly cures jaundice soon.
Patalkot tribal chicken eggs Albumin (the viscous fluid inside the egg) to the leaves well beaten, had broken bones take up the plaster is like, they believe that it serves to link the bones.
Kade leaves put on the teeth and gargle with the Kade dental problems such as toothache, bleeding gums, etc. relief in the complaint.
 Remove seeds boiled in a cup of water about 10 grams designed to give children with intestinal worms die and come out of the toilet.
Using organic farming
It is commonly used as a green manure nitrogen, potash, is rich in protein
The vegetables on the virus, Worm, Joka, on concern the cow urine, neem leaf disease, with tobacco use as the best of the insecticide acts
The market value is approximately 4000 - 5000 Rs. Kg 
agricare.org  website is Farmer portal to support online. agricare.org has full support for Farmer .We are trying to put such article that can help kisan. agricare.org is also a Kisan call center where Indian farmer can call 24x7 in hindi English or any other Indian languages , our expert will try there best. agricare.org have submission for where Farmer can submit there query .
Amar Kant
The author is a thriving farmer