spinach improved farming
Posted by

Aksh

on

Friday, 11 September 2015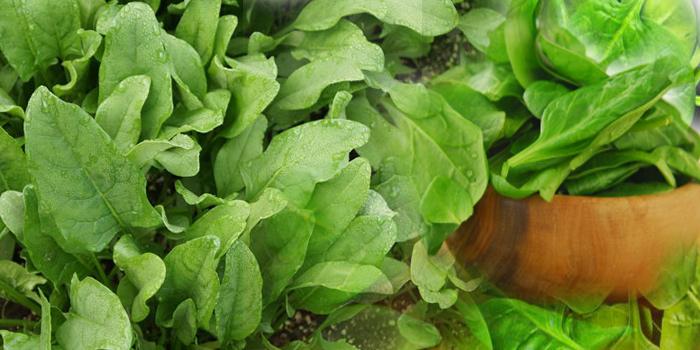 Climate
Leafy vegetables wink holds an important place. To foster the successful cultivation requires cold climate. The growth is higher in winter spinach leaves while its growth is retained at higher temperatures, the spinach cultivated mainly in winter it is more lucrative. But spinach can be grown year round in moderate climate.
Land and preparation
Parents should choose plain for growing choose the place where the drain water organic-rich loam or loam or good order should be is that kind Mtiar If it is a plant that grows well in acidic note that spinach plants While growing in the ground that can be undertaken easily grown in alkaline soil pH of soil The value is between 6 and 7. Preparing the ground for arable land Plewa and when he becomes one of the soil tillage must-changing solution, then 2 or 3 bar harrow or soil cultivator running Bhurbhura should make. Leveling of land running along the bridge Krenkkrptwaron remove the stalks and other unwanted items.
Species
 To get more production from spinach farming sector specific varieties to choose according to the climate and soil is also a necessary step. For the successful cultivation of selected varieties of spinach should also attributes.
Al Green, Pusa spinach, green Pusa, Pusa light, Jobner Green, Banerjee Giant, Hisar Selection -23, spinach No. 51-16, the log standings, Pant's Kmpojiti 1, Pusa Bharti
Manure and fertilizer
25 to 30 tonnes per hectare of well rotten manure 1 dog droppings. Sandy leaves of neem neem cake or farm manure Bubai Bker resolved before plowing to thoroughly mix the use of chemical fertilizer 100 kg nitrogen, 50 kg and 60 kg potash Sfur use spinach crops should do. Sfur and the entire volume of potash and nitrogen content of the 20 kg final of the farm, plowing the fields, should be found in the soil evenly spread. And the remaining 80 kg of nitrogen volume Botkr in four equal parts, each of spinach crop after harvesting the crop lots. It is also important to note that the second day of spraying of fertilizer must irrigate farmland, so the roots of the plants should be assumed by the other nutrients cheaply soon be ready to harvest.
Sowing seeds
The amount of seed
Farm for cultivation of spinach seeds require adequate. To get the best output should choose the right and thriving seed, spinach seed, which should receive reliable store. The 25 to 30 kilograms a hectare is enough seed.
Sowing time
Lawn areas in northern India in the month of October is the appropriate time to put spinach November - December and again in February - can be planted in March.
Sowing seeds
Plewa buy water from sowing in bed, turn east and the bed is plenty of good moisture but not feet sink into the row of spinach sowing distance in each of the rows and plants, respectively, from 20 to 25 cm and 20 cm needed. Spinach seeds should be planted at a depth of 2 to 3 centimeters, it should not be planted deeper.
Irrigation
If the moisture deficiency in bed at the time of sowing the sowing spinach immediately after giving a light irrigation that require more water, therefore irrigation were periodically.
weed control
Some weeds in the beds they uprooted barbed wire should be reduced if the plant is grown in that state through Khurpi- Gudhai spade to plant growth that is good.
Pest Control
Spinach plants generally have no impact on the insect. But crop leaf-eating caterpillars are seen outbreaks of Pilar leaves the account again in the beginning of the stem is completely destroyed by the neem solution brew every 15 - 20 days or 20 sprays should be taken in cow urine 3 kg neem leaf to make one pound of tobacco slurry to Chidkab
Felling
3-4 weeks after sowing spinach plant Pttiyyon length of 15 to 30 cm. Be the first elongated leaves are ready to harvest when it becomes fully evolved but tender and juicy green condition, the surface of the ground by 5-6 Sekmizupr plants cut by knives or Hasia Taking it to the next harvest every 15-20 days for you this type of spinach with a crop can be harvested approximately 5-6 times the light of post-harvest irrigation bed that grows plants faster it is to give.
Yield
 150 to 250 quintals per hectare average yield is obtained.
agricare.org  website is Farmer portal to support online. agricare.org has full support for Farmer .We are trying to put such article that can help kisan. agricare.org is also a Kisan call center where Indian farmer can call 24x7 in hindi English or any other Indian languages , our expert will try there best. agricare.org have submission for where Farmer can submit there query .
Amar Kant
The author is a thriving farmer