Paddy growers in distress as prices hit a low
Posted by

Aksh

on

Tuesday, 9 June 2015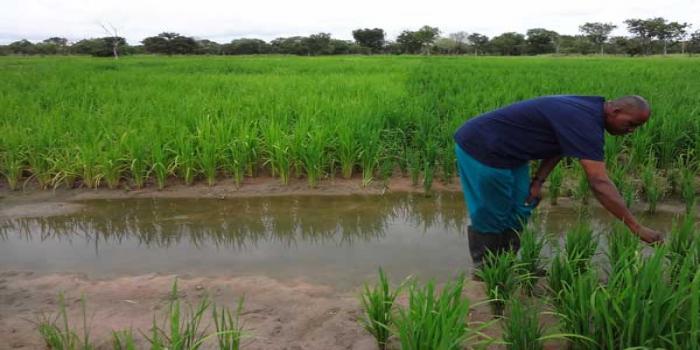 Virupakshi, a small farmer at Haravi village in Manvi taluk, Raichur, had grown about 80 quintals of paddy in his three acres of lands and sold the crop at Rs. 1,500 a quintal last year. This year, while the yield dropped to 50 quintals, the price crashed to Rs. 900.
The entire heap of his harvested paddy, covered with plastic sheets, is now lying in an open ground outside his village for the last one month.
"The price was around Rs. 1400 a quintal even in February, but suddenly dropped to below Rs. 900 in May after the unseasonal rains damaged the standing crop. If I sell the crop at current price, I won't even get Rs. 70,000 that I have spent," Virupakshi told The Hindu, standing beside the unsold heap.
Thousands of similar stories unfold in the rural areas of Raichur and Koppal districts that are irrigated by Tungabhadra Left Bank Canal (TLBC), where summer paddy crop is cultivated on around three lakh acres.
Around 50 per cent of farmers in TLBC irrigated belt have already sold their crop at drastically dropped prices because they cannot keep the harvested crop indefinitely. They are not sure of getting better price later either.
"The unseasonal rainstorm and rains flattened the standing crop and water-logged it for many days, affecting the quality of the crop and resulting in fallen price," Shashidhar Gowda, another farmer said.
Anna Bhagya blamed
Chamarasa Malipatil, a farmers' leader, blamed Anna Bhagya scheme as one of the reasons for paddy price crash. "The government's supply of rice at Re. 1 per k.g. to people has played an undeniable role in bringing down the demand for rice in the market," he observed.
While the farmers here buy the more expensive sona masuri variety of rice, the rice given through PDS outlets is a less expensive variety bought mostly from outside the state.
He lashed out at government for not opening paddy procurement centres to buy the crop at Minimum Support Price (MSP) and rescue the paddy growers in distress.
However, the farmers opined that the procurement centres would not help them. "Over 90 per cent of the paddy crop currently available with farmers would surely be rejected during quality-check process in the procurement centres," they said.
Accepting farmers' apprehensions, Mr. Malipatil hoped that the commencement of paddy purchase at government procurement centres at MSP would automatically raise the price in open market.
In numbers:
Area of paddy cultivation along TLBC: 3 lakh acres
Paddy price in February: Rs. 1,400 a quintal
Paddy price in May: Rs. 900 a quintal
Last year's yield: 28 quintal an acre
Current year's yield: 18: quintal an acre
Approximate cost of cultivation: Rs. 25,000 an acre
THE HINDU