Monsoon dependent economy
Posted by

Aksh

on

Thursday, 10 September 2015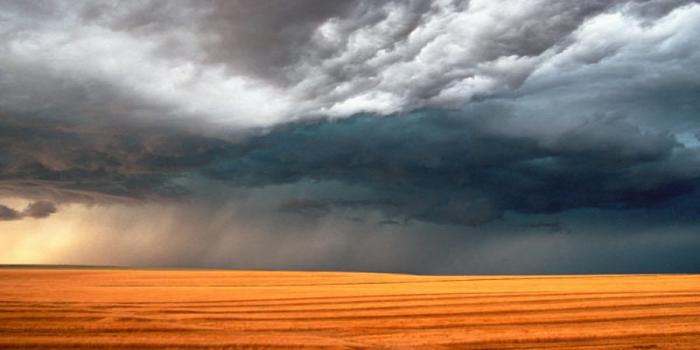 El Nino is disrupting the global rainfall area would adversely affect the Indian monsoon. On one hand this time the farmers suffer, suffer desperate Khamiajha consecutive season malfunction are visible, on the other hand, recently, the India Meteorological Department (Aimdio) as well as Australian Weather Bureau (Adblubi) in its latest report India said that El Nino is expected to be three times higher than normal. El Nino during the southwest monsoon rains in India as compared to the normal 93 per cent may remain. In fact, the name of the El Nino phenomenon is the sea in the Pacific Ocean sea surface and atmospheric conditions, changes in excessive heating of the rain area of ​​global change.
El Nino is disrupting the global rainfall area would adversely affect the Indian monsoon. For the second year in monsoon rains in most parts of the country declined by six to seven per cent is likely to see. There are also areas of India which are very important in terms of agriculture. Madhya Pradesh, Maharashtra, Karnataka, Rajasthan and Gujarat's agriculture is largely dependent on the monsoon. In these regions the impact of El Nino may be. Southwest monsoon kharif crop not only directly impacts but also affect Rabi crops. The rains in India and the economy remains a complex relationship. More than 60 percent of the total agricultural land is irrigated regularly. India's total foodgrain production of kharif crops contribute nearly half. Rice, cotton, soybean, jute, peanuts, etc. The major Kharif crops, whose sowing begins in June and harvesting cycle starts from September. Since this year, the El Nino effect is expected, hence the lack of rain is expected to remain fixed.
The scenario associated with the monsoon has given rise to social and economic concerns. Rain and food production is directly related to the price. Low rainfall and high inflation is the relationship appears clear. Since the country's 14 million families depend on agriculture, therefore, in the event of lower rainfall linked to farming life of most small farmers are the most affected. Farmers in the country's situation remains bleak. In April 2015 it was announced by Agriculture Minister Radha Mohan Singh, from farmers to debt recovery is postponed for a year. Agriculture crisis in the country can guess. What will be the position of farmers in low rainfall, it can be estimated.
Institutional credit to farmers, especially the agriculture and other facilities not found satisfactory, the trouble will be less rain and increased. The central bank on the statistics conducted by the Tata Institute of Social Sciences, the researchers said in a study that 30 per cent of total agricultural loans issued by rural branches of banks that are too low. Similarly NSSO All India Debt and Investment Survey for 2013 released report revealed that nearly 44 per cent of rural households in total loans outstanding were unorganized. Even more alarming was that 33 per cent were loans from moneylenders.
This year monsoon will shock even the possibility that the loss in the rabi crop in kharif season by heavy yields can be. Because most agricultural commodities have an impact on supply and prices. Particularly cereals, pulses, oilseeds, vegetables, fruits and pet products could push up prices to meet. From April 15 to May 15, 2015 related statistics are told that most agricultural commodities futures prices rebounded. Many important industries such as soybean, textile, sugar mill, dal mills, etc. are directly dependent on agriculture, while many industries in need of indirect agricultural products. Agro-based industries such product can be expensive. Moreover, poor monsoon Government's attention may focus on agriculture and rural areas, the impact of economic reforms and growth may have on other initiatives. Agricultural experts say that if this year's weak monsoon estimate proves correct in the current financial year estimates of GDP growth will decline 7.9 percent.
Faced with a possible weakening of the monsoon in the country and the center, both vigilance and contingency crop plan will have to be prepared. Drought management skills this year again will have access. Insufficient humidity and decrease in crop production will emphasize more on measures to combat. Crop cultivation and use of raw materials will have to change. Adequate focus on water conservation. In areas where, due to inadequate moisture delayed sowing, the seeds of crops that farmers there will have to be ready soon, and despite the late sowing give good results in terms of production. We have to remember that El Nino affected parts of the country where the rainfall is more dependent on agriculture. Weak monsoon will decrease the purchasing power of rural areas. This will affect rural areas.
It should also be noted that despite low rainfall last year prices of food and other materials remained low, but prices are expected to rise this year. The lack of rain affected people in rural areas will grow disappointment. Their efforts will be required for strategic employment. Hopefully the government to deal with the problem of inadequate monsoon successful introduction of its management capability, will and effort in the future will not only maintain the country's agricultural monsoon gambling. The economy for the policy goal should be protected from the monsoon.
agricare.org  website is Farmer portal to support online. agricare.org has full support for Farmer .We are trying to put such article that can help kisan. agricare.org is also a Kisan call center where Indian farmer can call 24x7 in hindi English or any other Indian languages , our expert will try there best. agricare.org have submission for where Farmer can submit there query .