Indian agricultural facts and information
Posted by

Aksh

on

Wednesday, 9 September 2015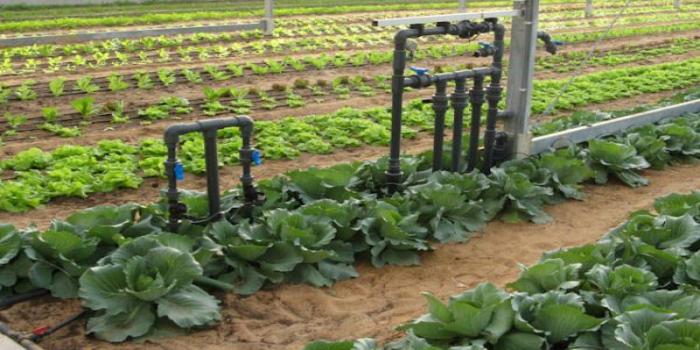 India is an agricultural country. Agriculture is the backbone of Indian economy. Agriculture in India has been the period of Indus Valley civilization. Since 1960, the Green Revolution in agriculture in the country came up with a new round. Here are some important facts related to agriculture in India:
(1) Approximately 51 per cent of the total area of ​​India on agriculture, on grassland at 4 per cent, almost 21 per cent and 24 per cent of the forest is barren and of no use.
(2) Approximately 52 per cent of the total labor force in agriculture and its associated industries and businesses show their livelihood.
 (3) 2004-2005, India's exports of agricultural and related commodities Kanupat almost 40 per cent.
 (4) in the world after China, India is the second in rice production. Foodgrains in India nearly 47 per cent of the total area under rice cultivation.
 (5) in the world after China, India is the second in wheat production. Almost 15 per cent of the total arable land is cultivated wheat on.
 (6) the first state in the nation in wheat production, while production per hectare is the first in the state.
 (7) The Green Revolution (Green Revolution) had the most impact on agriculture of wheat and rice, but rice production increased more than wheat.
 (8) Green Revolution in India Dr MS Swaminathan is credited with. In 1967-1968 was the beginning of the Green Revolution in India.
 (9) after the first Green Revolution 1983-1984, Second Green Revolution began, the more grain production, investment and expanded services to farmers.
 (10) Oilseeds Technology Mission was founded in 1986.
 (11) In India, the world fertilizer (fertilizer) is the third largest producer and consumer.
 (12) of potassium fertilizer is fully imported.
 (13) Mango, banana, sapota, lemon citrus, cashew, coconut, pepper, turmeric, India ranks first in the production.
 (14) The production of fruit and vegetables in the world, India is second.
            Major crop producing states
1. Rice in West Bengal, Uttar Pradesh, Andhra Pradesh, Bihar and Punjab
2. Wheat Uttar Pradesh, Punjab, Haryana, Bihar, Madhya Pradesh and Rajasthan
3. Tide Maharashtra, Karnataka, Madhya Pradesh and Rajasthan
4. Millet Gujarat, Rajasthan and Uttar Pradesh
5. Pulses Madhya Pradesh, Uttar Pradesh, Haryana, Punjab, Rajasthan, Bihar, West Bengal, Gujarat and Andhra Pradesh
6. oilseeds Madhya Pradesh, Gujarat, Uttar Pradesh, Bihar, Rajasthan, West Bengal and Odisha
7. barley Uttar Pradesh, Rajasthan, Bihar and Punjab
8. cane Uttar Pradesh, Maharashtra, Tamil Nadu, Karnataka, Haryana and Punjab
9. Peanut Gujarat, Andhra Pradesh, Tamil Nadu, Karnataka, Maharashtra and Madhya Pradesh
10. Tea Assam, West Bengal, Tamil Nadu, Kerala, Tripura, Karnataka and Himachal Pradesh
11 Kkhwa Karnataka, Tamil Nadu, Kerala, Andhra Pradesh and Maharashtra
12. Cotton Maharashtra, Gujarat, Madhya Pradesh, Punjab, Karnataka, Haryana, Rajasthan, Tamil Nadu and Andhra Pradesh
13. Rubber Kerala, Tamil Nadu, Karnataka, Assam and the Andaman and Nicobar Islands
14. jute in West Bengal, Bihar, Assam, Orissa and Uttar Pradesh
15. tobacco in Andhra Pradesh, Gujarat, Bihar, Uttar Pradesh, Maharashtra, West Bengal and Tamil Nadu
16 Pepper Kerala, Karnataka, Tamil Nadu and Puducherry
17 Turmeric Andhra Pradesh, Orissa, Tamil Nadu, Maharashtra and Bihar
18 cashew Kerala, Maharashtra and Andhra Pradesh
agricare.org  website is Farmer portal to support online. agricare.org has full support for Farmer .We are trying to put such article that can help kisan. agricare.org is also a Kisan call center where Indian farmer can call 24x7 in hindi English or any other Indian languages , our expert will try there best. agricare.org have submission for where Farmer can submit there query .