Dairy continues to damage water quality
Posted by

Aksh

on

Friday, 19 June 2015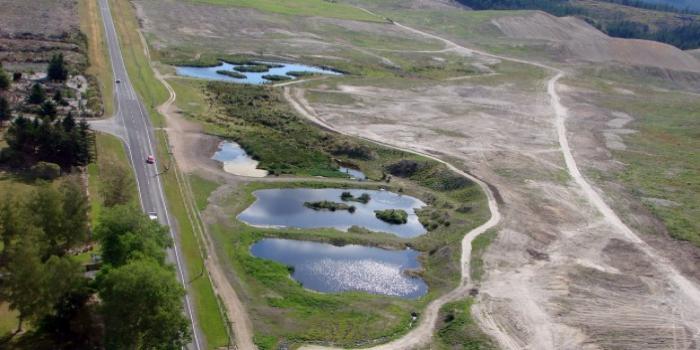 Dairy farming is continuing to damage water quality, with increases from conversions exceeding predictions, the Parliamentary Commissioner for the Environment, Dr Jan Wright, has said.
However, moves to rectify the problem were "gathering momentum", she said.
Wright's office has released two reports on water quality which show "we are not out of the woods yet. Some lakes and streams are below bottom lines and many others are not far above them. And in many places, water quality continues to decline," she said.
In response the Green Party has said it would like the Commissioner to call for a moratorium into further dairy conversions.
Wright told Fairfax Media her office had set up a model to predict increases in nitrogen and phosphorus between 2008 and 2020 throughout the country.
"The upper Waikato was a stand-out case. What we found was that for the four years up to 2012, Waikato had overshot what we had predicted. It's gone particularly fast there," she said.
 Between 2008 and 2012 the Waikato lost 18,700 hectares of plantation forests, while another 28,400 ha of land became dairy farms. In total, New Zealand lost 9600 ha of plantation forests, but increased dairy by 157,900 ha.
The problem was worsened because forests which lost few nutrients had been destroyed, while dairy which produced a large nutrient load had been introduced. Canterbury and Southland has also experienced significant conversions to dairy.
Wright did not back the calls for a moratorium, but noted even farming leaders had discussed one.
"I'm interested in getting the national policy correct and for the regional councils to have more clarity about what central government is expecting them to do so they can get on and do it. They may well choose to do that [a moratorium]," Wright said.\
Greens water spokeswoman Catherine Delahunty said she was presenting a petition calling for a moratorium to Parliament next week.
She said state-owned farmer Landcorp was in a position to stop conversions. In recent years it had put another 29,500 cows on the land.
"They're not only converting their own land but also land they manage, especially Wairakei Pastoral which is owned by Queen St farmers," Delahunty said.
Wright said some areas were starting to address the problem. These included Canterbury with its water management zones, Horizons, Lake Taupo and the Rotorua Lakes "although in both of the latter cases hundreds of millions of money is involved. When you're trying to get something back from a bad state it's very expensive," Wright said.
She was particularly worried about nitrogen because phosphorus was easier to mitigate.
"Two years ago there was denial about the impact of nitrogen but that's changed. There's a widespread acknowledgement of the problem and lots of research going into it. But there is still the issue of the load to come - in the case of Lake Taupo it will be 60 years before nutrients from the land reach the lake," Wright said.  
The first report, Water quality in New Zealand: Land use and nutrient pollution update report, provides a snapshot of the country's pollution status.
The second, Managing water quality: Examining the 2014 National Policy Statement, analyses the Government's approach and suggests improvements.
Wright recommends that regional councils prioritise the protection of vulnerable water bodies and catchments. 
"Currently, regional councils are allowed to degrade some waterways and compensate by improving others – the unders and overs approach.  We should be, and can be, more aspirational than this. Of course, some waterways may get worse before they get better, but that is no reason to set our sights low," Wright said.
She said estuaries should also be included in the policy and the health of aquatic ecosystems should be measured using an indicator called the Macroinvertebrate Community Index. 
Environment Minister Dr Nick Smith said the Government planned to have a discussion document out on the next steps in freshwater reform early in 2016.
 "We already have work underway on guidance on freshwater management units, exceptions to the national bottom lines, including the Macroinvertebrate Community Index and including coastal lagoons," Smith said.
"Officials will continue to work closely with councils and others with an interest in freshwater on the huge task of implementing the National Policy Statement and Standards at a regional level. Next year's scheduled review of the National Policy Statement will give us the opportunity to evaluate our progress and make sure that the policy is working effectively."
Changes in land use between 2008 and 2012 in selected regions:
Region                       Sheep/beef                    Dairy
Waikato                        -7500                          28,400
Hawke's Bay               -7400                             2000
Manawatu/Wanganui  -9300                             6200
Wellington                    -4400                               200
Canterbury               -50,100                          50,200
Southland                 -35,700                          38,900