Between the Rows: Organic Corn Production
Posted by

Aksh

on

Saturday, 20 June 2015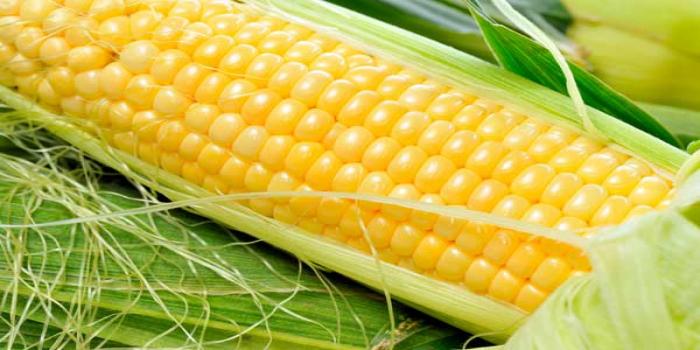 I've been researching the potential of organic corn production by spending the past few years visiting some organic corn producers, organic crop researchers, certification agency folks and grain marketers as part of a SARE sponsored training. While its still a relatively small part of the market, it's a segment that could provide a value added opportunity for some crop producers. Let's review some of the production issues involved with organic corn production.
First, as with all organically certified crops, the land must be farmed in accordance with the new national standards. There must be a three year period from the time the last prohibited material was applied to the land till the time it can be certified as organic. This means that during this transition period crops must be managed organically and sold as conventional. This three year transition period should be viewed as a training period for the farmer as well as transition period for the land. This process can be undertaken on a field by field or crop by crop basis, taking several years to rotate parts of or the entire farm into organic production. While this process will require extra management there are several transition strategies that can minimize many of the perceived problems In many cases hay and small grain crops can be grown with minimum risks without the use of chemicals.
Another consideration will be crop rotations. Most organic producers use diverse crop rotations to minimize weed, insect and disease pressures and to maximize biological diversity. By planting a rotation of corn, soybeans, oats, wheat, and hay along with cover crops our farms can provide year-round cover, produce on-farm nitrogen and recycle nutrients.
Most organic producers are relying on the rotations, cover crops, tillage, and mechanical cultivation for weed control. Minimizing weeds during the transition process is one key to starting organic production relatively weed free. Planting corn in mid to late May also allows you to destroy some emerged weeds with a secondary tillage pass before planting.
Jeff Moyer from the Rodale Institute is doing some work with no-till organic corn and reporting some success from growing an oat/vetch cover crop and then rolling it down with a stalk chopper prior to planting to provide a heavy mulch for the corn crop.
Delayed planting helps in other ways. The crop emerges faster and competes better with the weeds that may have escaped tillage and cultivation. The seed, which by federal standards should be organic but must be untreated and non-GMO, germinates faster and avoids seed rots and seed feeding insects better. There is also less need for a starter fertilizer with plantings later in May. The later planting helps cover crops accumulate more N before they are plowed down. And finally, the slightly delayed silking could help avoid pollen contamination from an adjacent GMO cornfield. Care should also be taken to try to isolate organic fields from GMO fields. Buffer areas along the edges of organic fields can help minimize this. Also, harvesting some outside buffer rows for conventional corn might be an option.
Soil fertility management is critical. The most cost effective approaches are to rely on N from legume, cover crop and manure sources and P and K from manure. While organic fertilizers are available, they are generally more expensive than their conventional counterparts. Consider the long-term effects of your system: relying solely on poultry manure for N in corn production for example, will result in excessive P levels. Selling organic silage corn or hay could deplete K levels rapidly and increase the need for an organic fertilizer.
At harvest, the combine must be cleaned and free from contamination with conventional corn. Harvest practices are generally similar to conventional corn. Organic corn must be kept separate from any conventional corn on the farm. Storage practices are similar as well, although no fumigants or pesticides are permitted. On-farm records must be kept to document these practices. While this extra step may seem difficult the certifying agencies have worked out forms and strategies to minimize the impact.
Organic corn can be marketed either on a farmer to farmer basis or sold to elevators or feed mills specializing in organic grain. Prices can range from 1.5 to 2 times the price of conventional corn.
Organic corn production has some challenges: maintaining a diverse crop rotation, developing a balanced, sustainable, low cost fertility plan and mastering the art of mechanical weed control, but based on some of the farmers I visited with, you should be able to produce corn that yields from 80% to 100% of conventional production. Organic corn gets a bit harder to manage as you move to larger acreages, since this makes it more difficult to deal with the rotation, fertility and mechanical weed control issues.
Research on organic corn practices and products are limited and many questions remain, but for some small to mid-sized farms interested in diverse crop rotations, and value added marketing, there could be some potential for this enterprise in our regio