Banana growers asked to help create fund to support those hit by fungus
Posted by

agricare

on

Thursday, 30 April 2015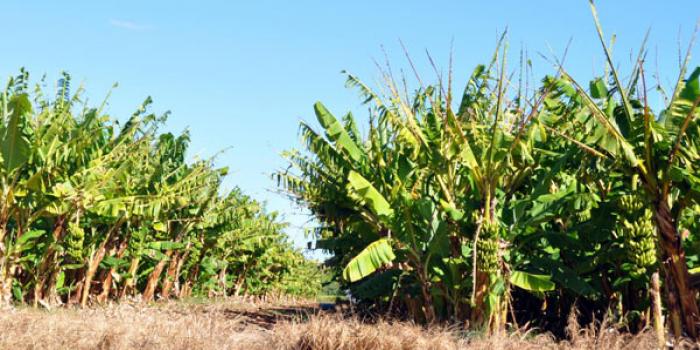 Banana growers unaffected by a destructive fungal disease are being asked to chip in to help keep infected farms afloat.
The Australian Banana Growers Council raised the idea of a voluntary levy at three industry meetings in Queensland this week.
Under the proposal one cent for every kilogram of fruit marketed would be redirected to the North Queensland farms struck down with the Panama tropical race 4 disease (TR4).
So far, two plantations have tested positive for the ruinous fungus.
Most of the 400-odd growers who attended the meetings were "generally supportive", the council's chairman Doug Phillips said.
The industry body is also proposing the introduction of minimum-standards protocols that could allow the infected farms to keep operating.
Two international experts on the fungus will be in Australia for an industry conference in June.
Professor Altus Viljoen from South Africa and Dr Chih-Ping Chao, director of the Taiwan Banana Research Institute, will attend the banana industry congress in Melbourne.
Both are specialists in Panama TR4, the soil-borne disease that wiped out the Northern Territory's banana industry in the 1990s.
 Guardian News